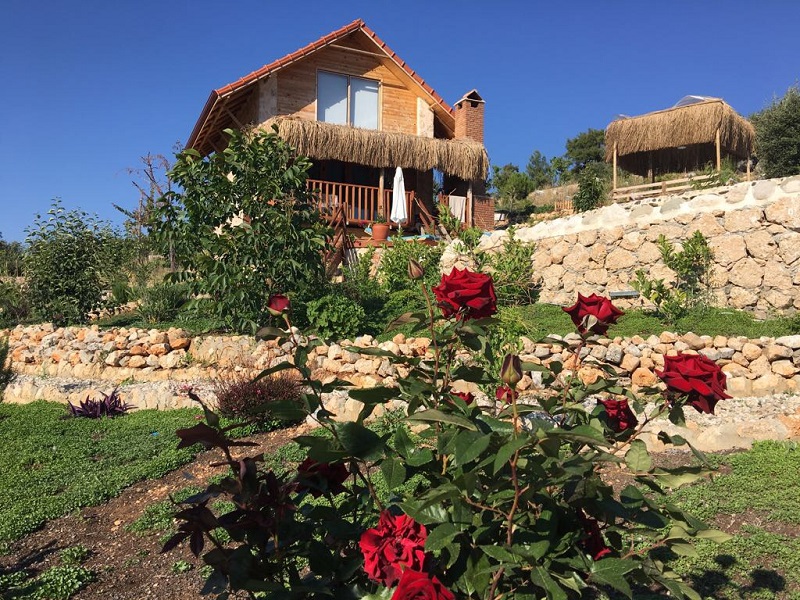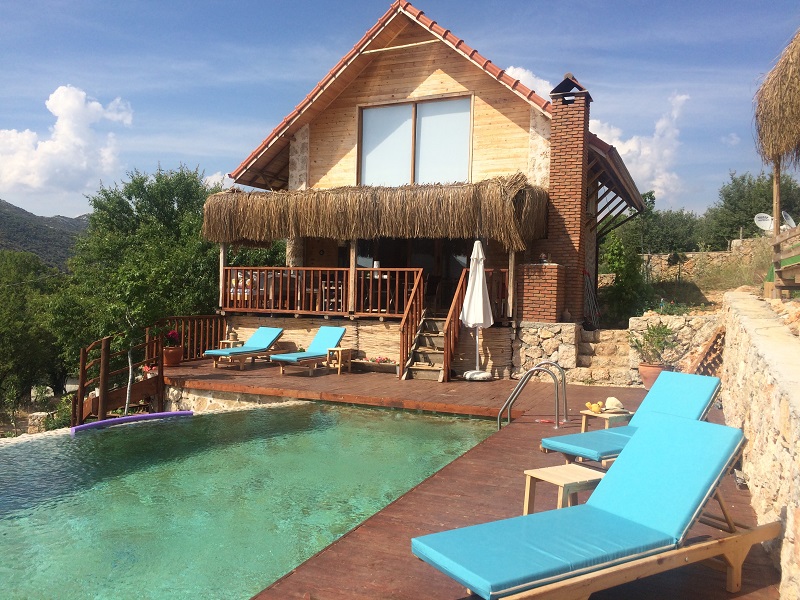 The Ambar cabins are inspired by the traditional Lycian "small storage barns", still evident in some areas of the region, and protected by the Ministry of Culture and Tourism. They are designed with a sympathetic eye to their location, using local materials and local craftsmen to create buildings which fit comfortably into the countryside, but are fully equipped with modern and ecological facilities. They include a heated swimming pool and gardens stocked with fruit trees and fresh vegetables for your use.
    Ambar cabins provide a perfect base to explore the nearby ancient sites, stunning beaches including the 18km Patara beach, water sports of your choice, hiking along the Lycian way, or simply to relax in this most peaceful place and enjoy your surroundings - a simply ideal holiday location.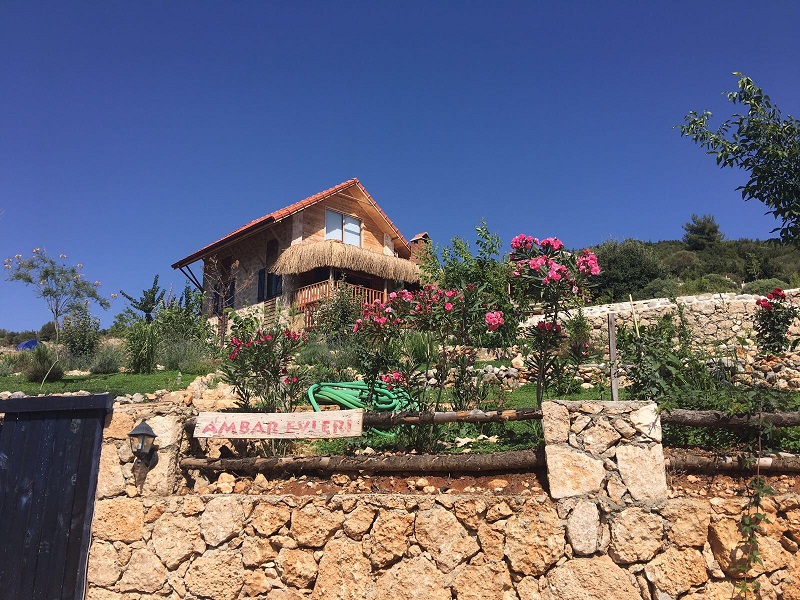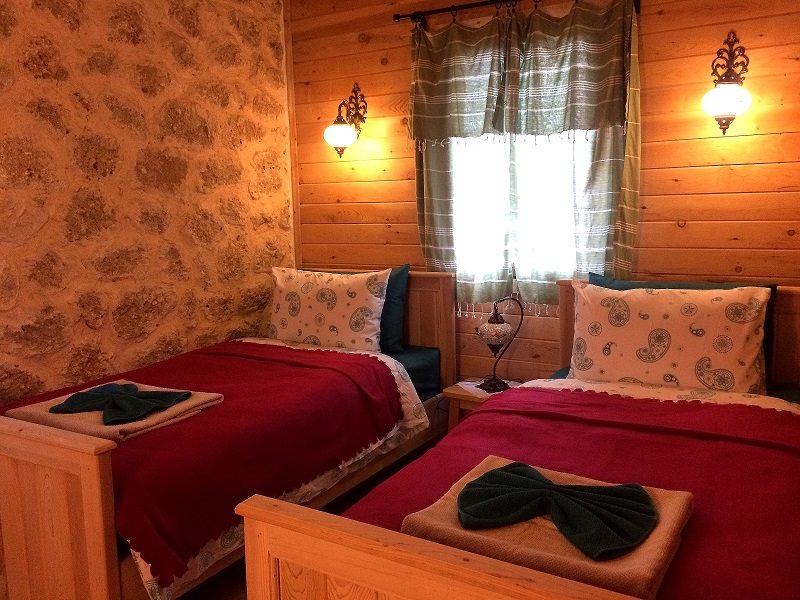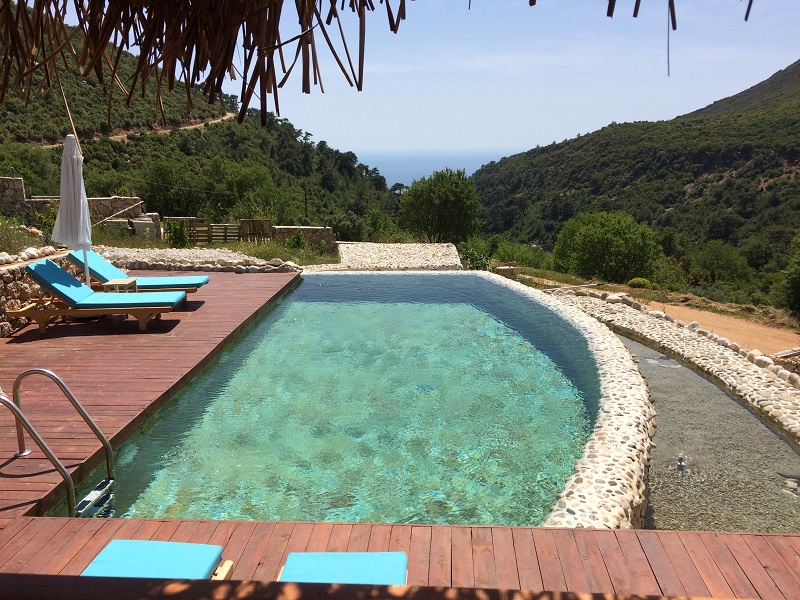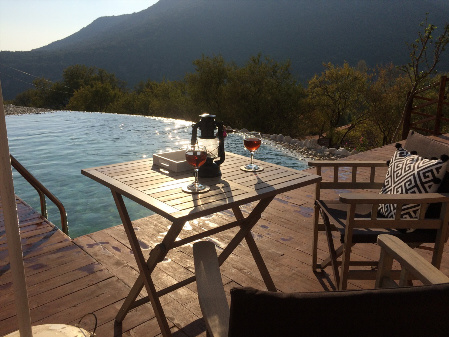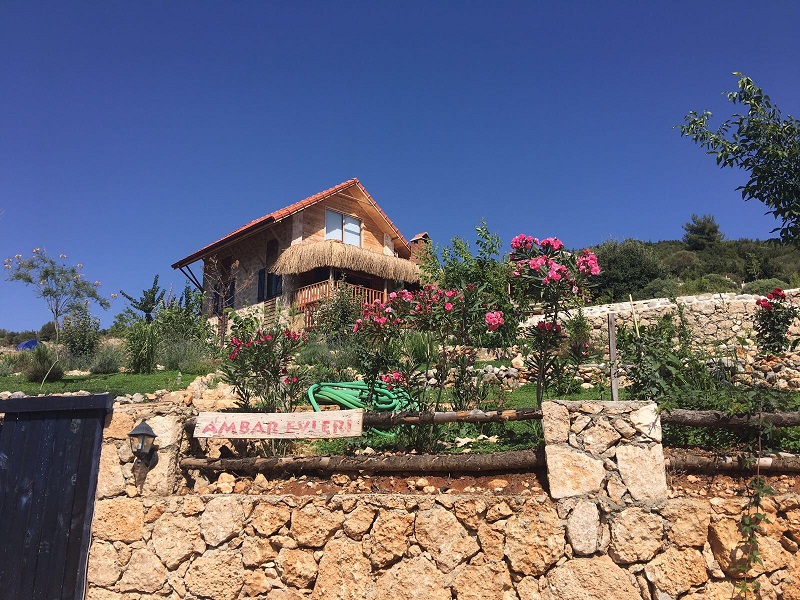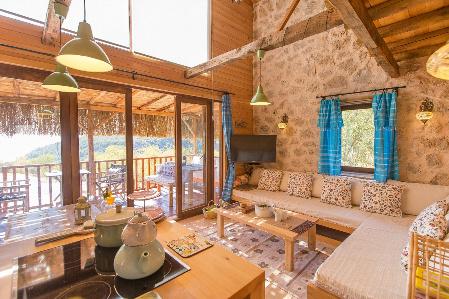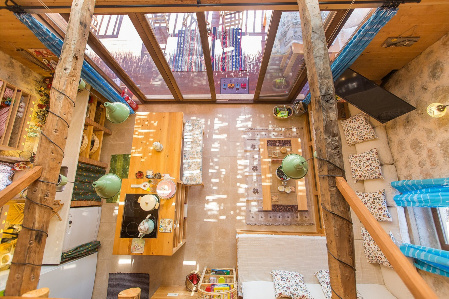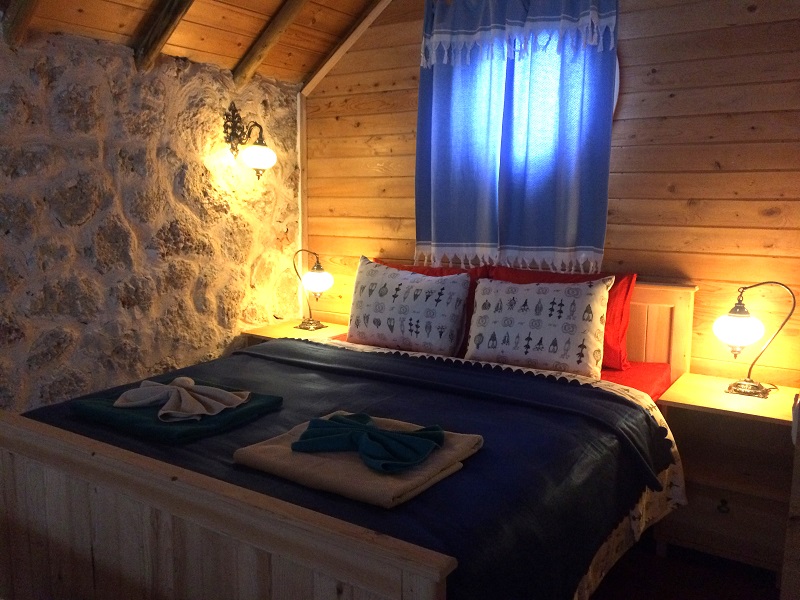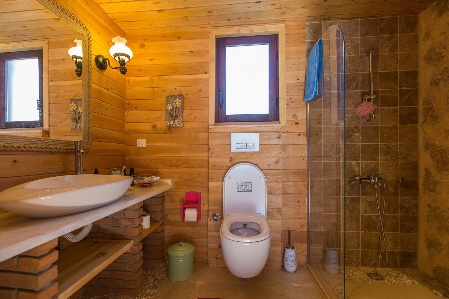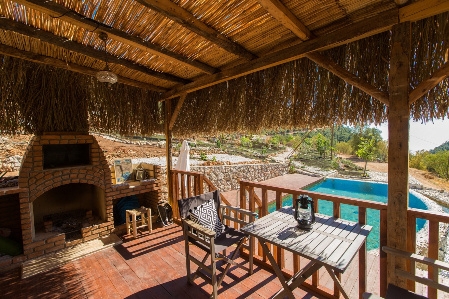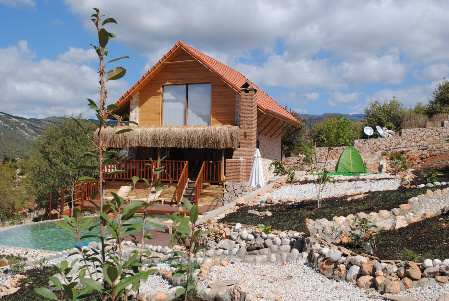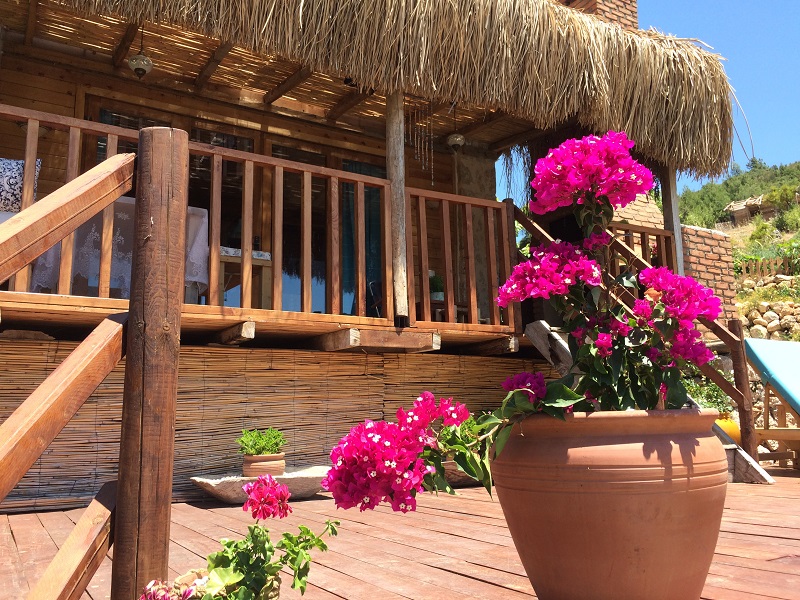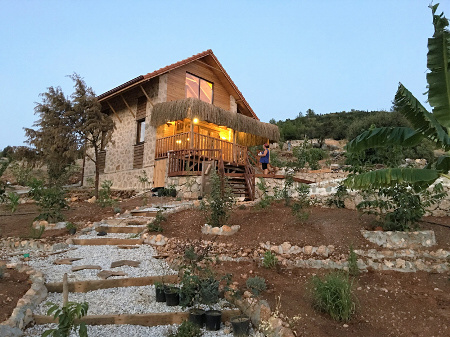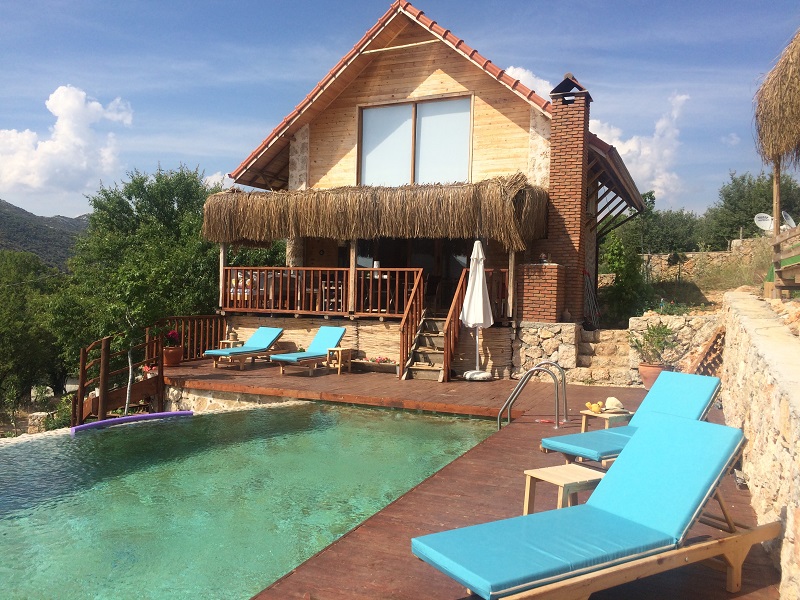 "Ambar Cabins" is the ultimate Mediterranean eco friendly mountain retreat, a unique place for those with a passion for authentic experiences seeking peace and seclusion, "Ambar Cabins"  is ideal and is a real testement to combining the elements of nature and the unique historical texture of the lycian Region - "Land of Light" on south west of Turkey.
                Ambar Cabins are set at a great location, perched on a gentle hill of an authentic  Turkish village enjoying the open expanse of uninterrupted sea, mountain views, and absolute privacy. Fresh air, rich flora, peace and quiet without the intensity of stressful city life, away from the maddening crowds and traffic jams. You are surrounded by mesmeric beauty of meditative mountains, brilliant skies and whispering breezes of Mediterranean Sea. Ideal holiday flavor for a peaceful taste of a authentic village life.
Ambar Cabins is created by love of nature, culture and true understanding of world traveller needs. Stone and wood cabins designed with the concept of sustainable architecture, the use of local and natural ingredients in its entirety, with all kinds of modern amenities and a private all year round natural heated swimming pool. The stylized rustic cabins 800m above sea level, embrace their guests with a magnificent sea view toward Kaputaş Valley.
The architectural project is designed by taking into consideration the region's natural, historical and cultural values.  Main inspiration for the design was "Ambars" as wooden barns which have been built by traces of the Lycian Civilization. "Ambars", an important part of the regional life, with  350 years of history are now under protection by the Ministry of Culture and Tourism. "Ambar Cabins" are contemporary interpretation of these historical structures, designed by applying  main aspects and ratios. Constructed by natural and local materials with the idea of sustainable ecological life.
Each cabin has its own  ecological garden with fruit trees and vegetables; fresh milk and local cheeses can be provided by the village shepherds.
Discover the gastronomy of cooking  by organic foods on wood fire. A fully equipped  kitchen with fire place on the veranda is at your service.
"Ambar Cabins" have great location for exploring Lycian Ancient Cities, rich botany and experience of a real village life. You are Just 10 minutes driving from Kalkan for shopping, entertaining and best restaurants of the area. You are steps away from  one of the world's leading hiking route, the Lycian Way where you can explore the varied walking trails immersed in history and natural beauthy.
10 minutes drive away  you can enjoy the wonderful beaches of the meditteranean, its water sports and the Lycian Cities of Xhantos, Patara and Tlos.  
Nearest airports are Dalaman and Antalya.
To wake up to the sweet song of birds and the gentle sound of distant goat bells. To enjoy the variegated colors of sunset over the sea in the evening  and counting sparkling stars at night. A special experience of peace, quiet and ecology, accompanied by the daily rhythms of nature in an very exclusive place are waiting for you in "Ambar Cabins".