Stunning views of the surrounding mountains and Mediterranean Sea towards Kaputas Valley.




Quiet location situated in beautiful countryside.




Conveniently located between Kalkan and Kas.




Setting and acreage, The Cabin is 65m2 including the decking area. Badem Cabin sits on a 5000m2 of land with its sister homes Ceviz.



All cabins have their own large private gardens.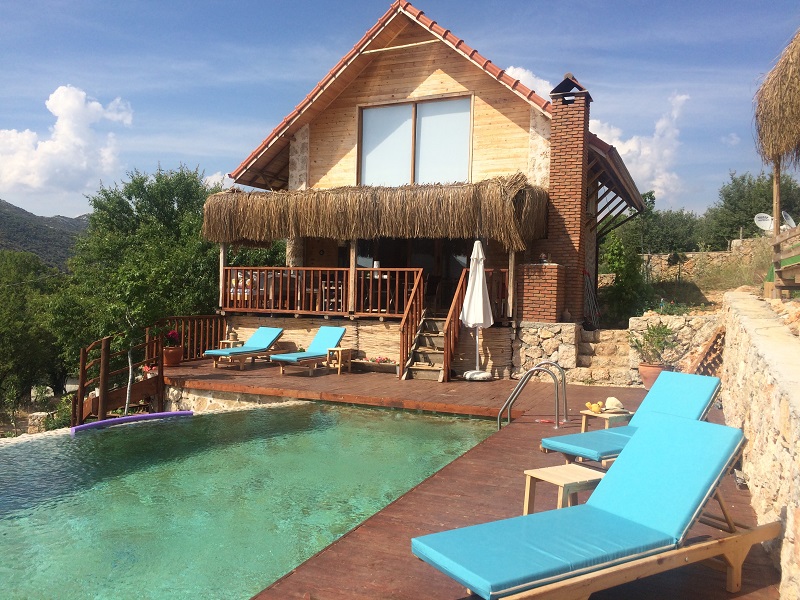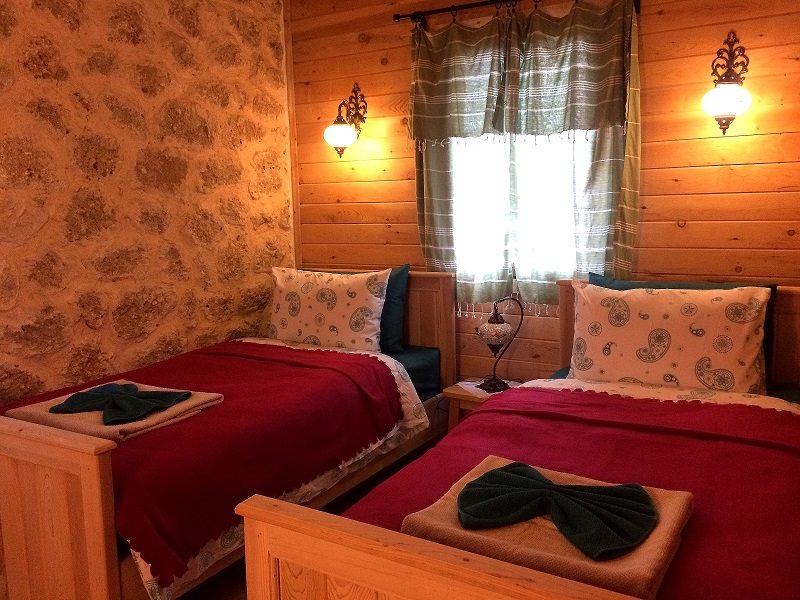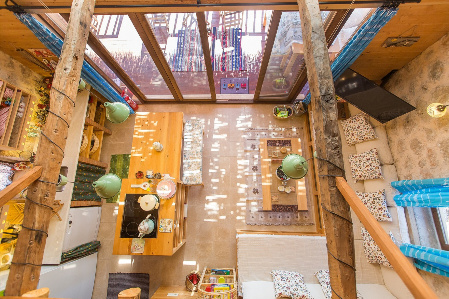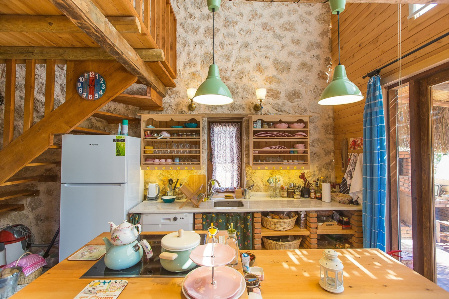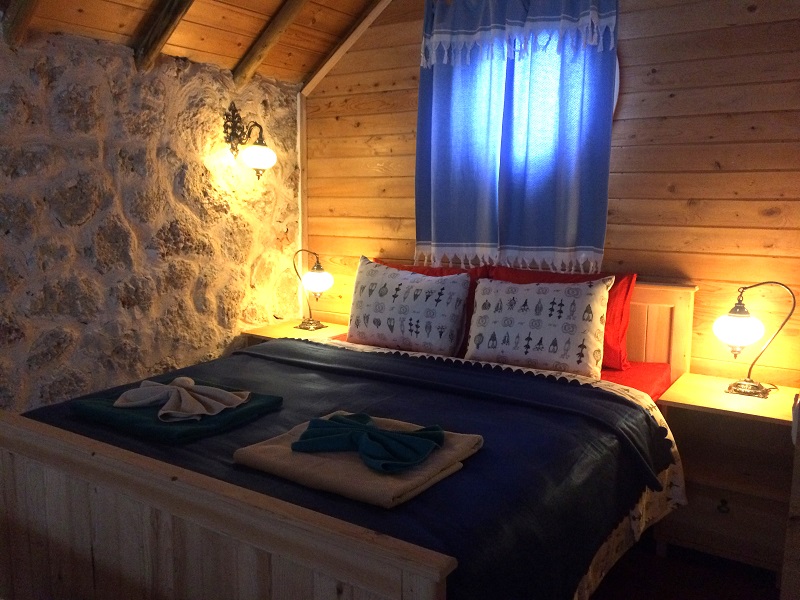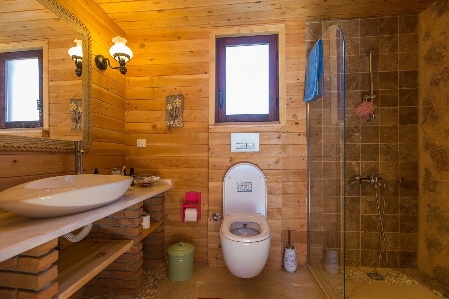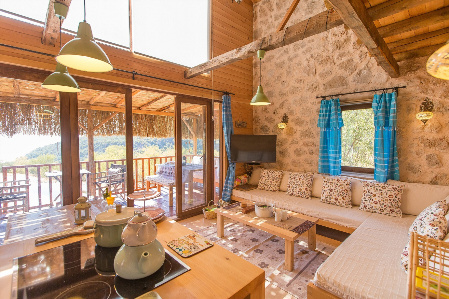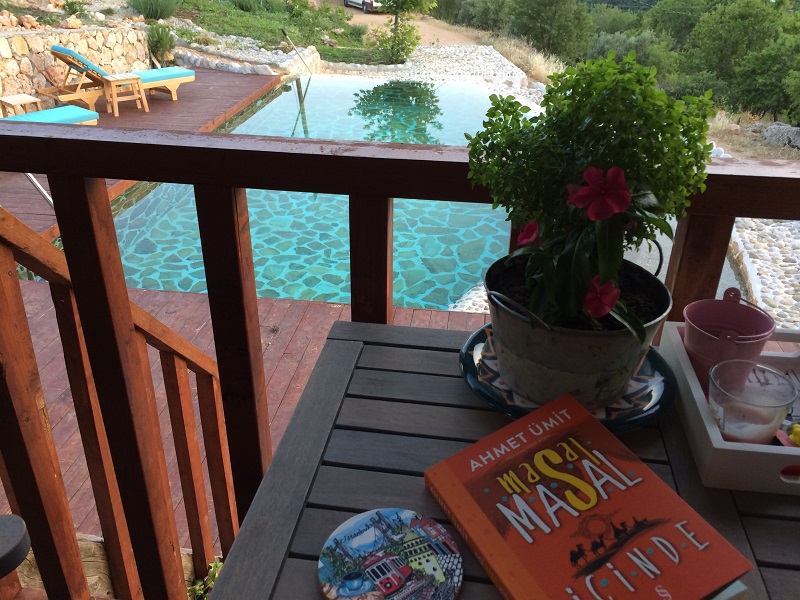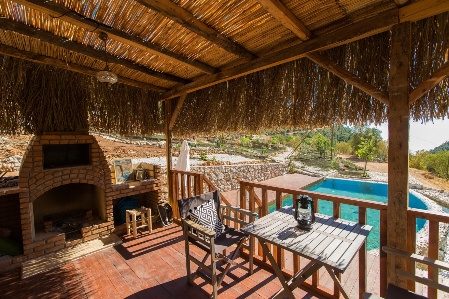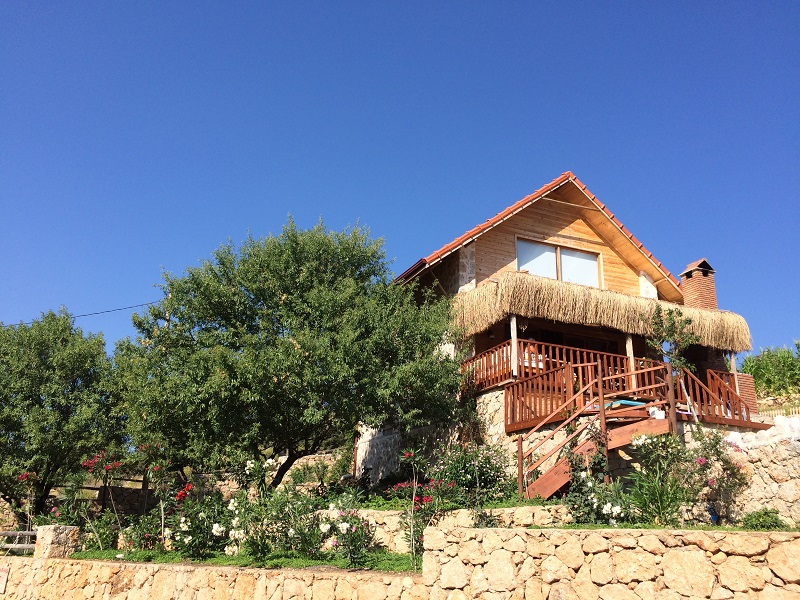 Brief Description:   Badem (meaning Almond) Cabin is set in a great location for exploring all that the     Lycian Peninsula, and the southwest coast of Turkey has to offer.
 It is within easy access of Dalaman Airport., and located in a quiet little valley in the Taurus Mountains, about 10 minutes from Kalkan, 25 minutes from Kas and just  an hour from Fethiye.
Please note, guests will need to rent a vehicle.

    Bedrooms and Baths:  Badem cabin consists of one master bedroom, one bedroom  downstairs,  and a bed area for two children . There are two bathrooms.
The master bedroom occupies the mezzanine floor and the top story of the Cabin, and has a king size bed, its own bathroom and seating area.  
The downstair bedroom has two single beds and  there is another bed area for children on the ground floor , as well as a traditional Ottoman seating area. The second bathroom is also on the ground floor of the cabin and includes a shower.
Badem Cabin can comfortably sleep 6 guests.

     Kitchen and Dining Room: The kitchen opens into the living room and is a minimalist design, and fully equipped. There is seating for 6 and If you want to take your meals outdoors, there is plenty of outdoor seating on the decking area. 

     Living Room: As you enter the Cabin, you will find an open and high ceilinged space, with old timber and natural stone providing a feeling of authenticty, warmth and comfort..  The space is filled with plenty of natural light, and the large french doors look out on a stunning sea view . There are many places to relax, soak up the scenery and enjoy this special location.
    
    Outdoor Amenities and Garden:  The Cabin has a large decking area in front,  with plenty of outdoor furniture and a village style fire-place. Opportunities to watch nature are abundant., and the ever changing seasonal flora and fauna offer much for those who love to be amongst natural beauty. 

    Activities Nearby: Besides hiking, mountain biking and exploring natüre, there is fishing, water sports, and tours of Ancient Lycian Cities.
The towns of Kalkan, Kas  and Fethiye have an excellent selection of shops and restaurants.

     Closest Airports: Dalaman Airport, is 120 km from the Cabin, and Antalya Airport. 240km.